Voice, Data, Video, Fiber
At Hilscher-Clarke, the design, installation and service of electrical systems is just the beginning. We also offer a complete range of technology engineering services.
Our technicians have undergone rigorous classroom and on-the-job training to ensure every job is done correctly — including proper installation, termination, labeling, electrical commissioning, fire stops and grounding.
We're one of the few companies with a registered communications distribution designer (RCDD) on staff, allowing us to manage your design-build projects. Since we own one of the region's only fusion splicers, we can restore damaged sections of fiber optic cable without having to replace the entire line.
As an authorized dealer for Heritage MedCall, Telecor and Tektone, our technology engineering services are also backed by manufacturer warranties.
Full list of Technology Engineering Services:
Complete data room builds
Backbone cabling – fiber, telephone and coax
Category 5E cabling systems
Category 6 cabling systems
Outside plant fiber and telephone cabling
Singlemode/multimode fiber terminations and testing
Fiber optic fusion splicing
OTDR testing/verification
VOIP cabling
CATV systems over coax or twisted pair
Audio/visual cabling
Security systems
Firestopping
Service and troubleshooting
Grounding/bonding per industry standards
Engineering/CADD services
Nurse call system - design, installation, service and maintenance
Pro sound systems
Access control systems
Paging, intercom and signaling systems
CCTV cabling and installation
Data cabinet replacement
Aerial and underground fusion splicing
Fusion spliced connectors
Wireless cabling
Distributed antenna system cabling
AV system design
Sound and paging systems
Teledata service and repair
Trenching and underground installations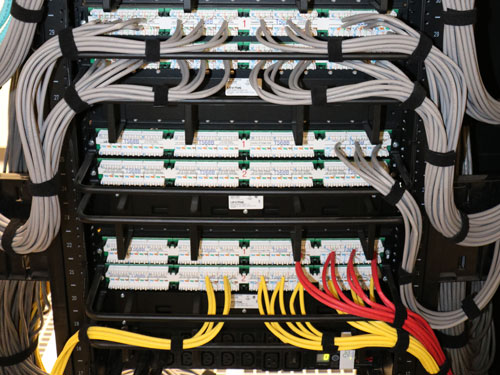 BEGIN AT THE BEGINNING.
Expertise and experience bring you value, but nothing matters more to us than personal and professional values. At our core, Hilscher-Clarke lives to do "FIRST THINGS FIRST":
Faith
Historical ROOT, Current FOUNDATION, Future COMPASS.
Integrity
Doing the right thing.
Respect
Humble consideration.
Selfless
Eliminating self preservation.
Team
Sharing strengths to achieve common goals.
Whatever your project and however we work together, you will experience core values that define who we are and how we conduct ourselves — today and every day.
Request

a Quote

All Fields Required