We keep your operations moving.
Advancements in technology have made electrical automation engineering an essential part of manufacturing processes across nearly every industry. Whether you're installing new equipment or modifying an existing electrical automation engineering system, the team at Hilscher-Clarke is here to help.
We have been providing electrical automation engineering and control panel assembly for more than 35 years. This experience makes us well-versed in all of the major manufacturers of PLCs, PACs and VFDs.
As one of the region's only UL 508A-listed panel shops, we are experts in the design and construction of industrial control panels. From standalone machines to large, integrated manufacturing lines and control systems, we handle everything – including electrical automation engineering, programming, construction, installation and testing and commissioning. Already have control drawings? We also provide panel construction-only services.
Choose Hilscher-Clarke for the unmatched reliability, safety and consistency — along with 24-hour service and support.
Full list of our automation services:
System specification
Electrical schematics and documentation
PLC hardware design and programming
Control panel construction and wiring
Human interface design and programming
Installation, testing and startup
Field training
Control panels
Data acquisition
Heat treat/furnace control
Intercom systems
Jail control
Machine safety
Material handling
Motion control
Operator interface
PH control
PLC/discrete control
Power factor correction
Power monitoring
Pump control
Remote monitoring/paging
Risk assessments
Video/CCTV systems
Installation and service of automation equipment

Allen-Bradley/Rockwell Automation
Rockwell Software
GE Automation
Modicon
Siemens Automation
Reliance Electric
Wonderware
Pelco
Harding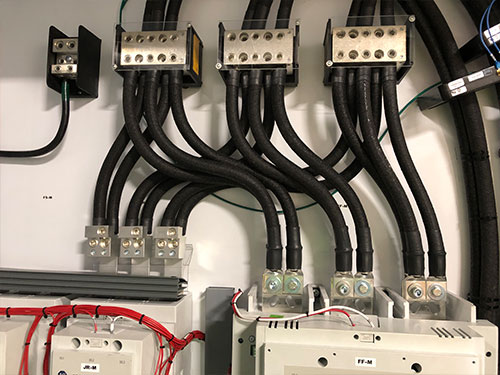 BEGIN AT THE BEGINNING.
Expertise and experience bring you value, but nothing matters more to us than personal and professional values. At our core, Hilscher-Clarke lives to do "FIRST THINGS FIRST":
Faith
Historical ROOT, Current FOUNDATION, Future COMPASS.
Integrity
Doing the right thing.
Respect
Humble consideration.
Selfless
Eliminating self preservation.
Team
Sharing strengths to achieve common goals.
Whatever your project and however we work together, you will experience core values that define who we are and how we conduct ourselves — today and every day.
Request

a Quote

All Fields Required