TRANSMISSION & DISTRIBUTION SERVICES
POWERED BY HC
Strengthening the grid & preparing for emergencies.
WHATEVER THE EMERGENCY,

WE'RE READY.
NOT ALL TRANSMISSION AND DISTRIBUTION COMPANIES ARE LOOKING TOWARD THE FUTURE LIKE WE ARE.
The United States government recently announced a plan to modernize and expand the power grid with the goal of increasing access to affordable, reliable, clean electricity across the nation. The U.S. Department of Energy estimates that the country needs to expand electricity transmission systems 60% by 2030, and may need to triple current capacity by 2050 to accommodate the anticipated power demand for electric vehicles and electric home heating, while reducing power outages due to severe weather. Hilscher-Clarke is investing in the future with the creation of the Transmission and Distribution services division, with the goals of expanding the nation's power grid and repairing areas affected by severe weather events.
Extreme weather can wreak havoc on our nation's power grid. Downtime can be deadly, which means power needs to be restored as soon as possible. Hilscher-Clarke specializes in safely and effectively restoring electrical systems, working as an extension of your local electric company to get you back online.
No matter where you are — we can help you cope with hurricane devastation, tornado damage, and fire and flood destruction. Hilscher-Clarke has all the juice you need to repair it all as one of the top transmission and distribution companies.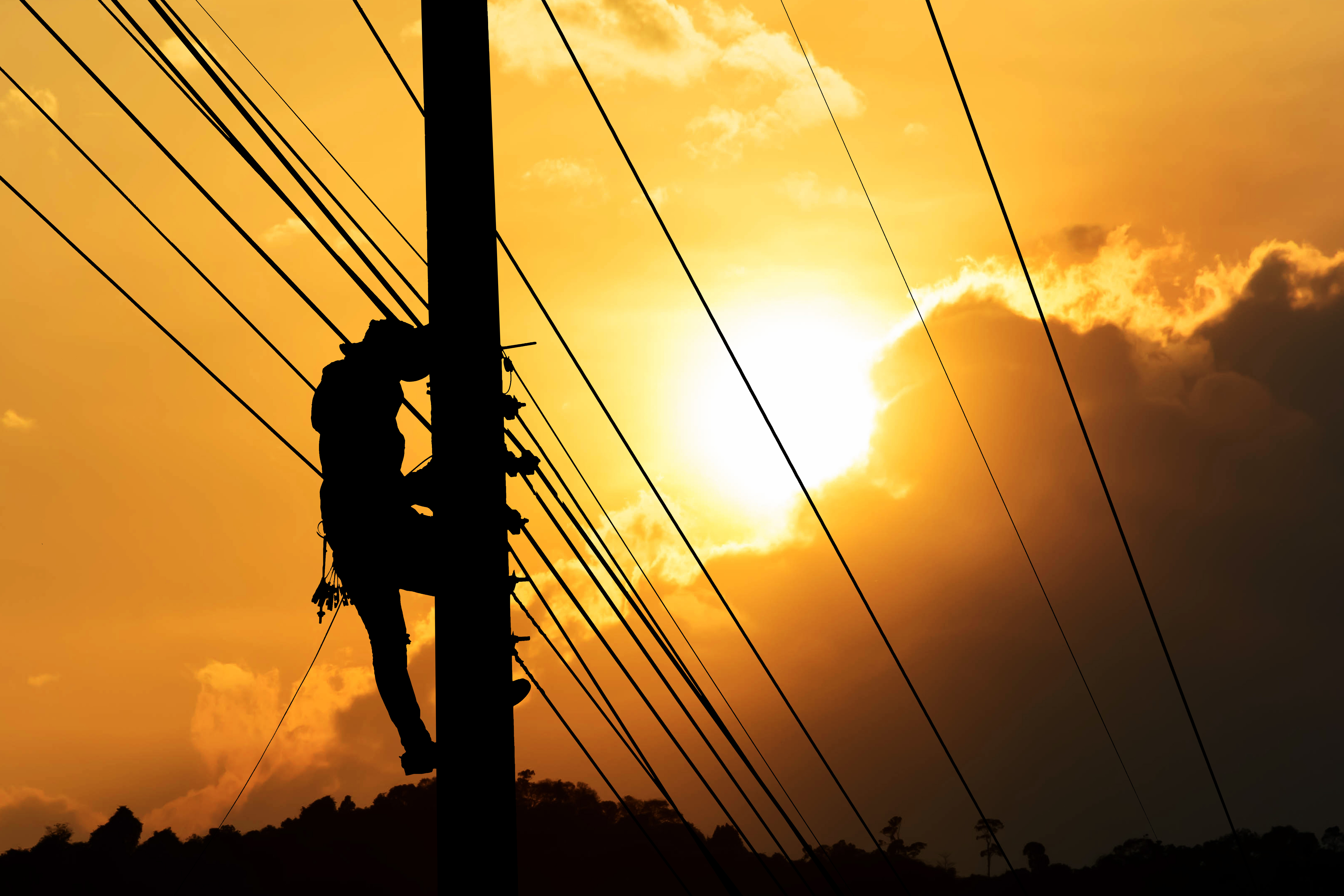 HC brings the hp — and with handling to spare.
Hilscher-Clarke serves you best by delivering the perfect balance. Plenty of horsepower plus an abundance of responsiveness. You get strength and experience tempered with safety and integrity with the top transmission and distribution company.
---
Transmission capabilities:
Installations through 500kV
Right of way clearing
Access road construction
Foundations
Wood, steel, lattice, and concrete structures
Wire stringing
Helicopter services
Power and control cable pulling
Splicing / terminating
OPGW testing and installation
Testing and commissioning
Repair and replacement of existing infrastructure
EPZ safe work practices
Emergency restoration
---
Distribution capabilities:
Aerial, overhead, and underground construction
Pole sets, replacements, and transfers
Conversions: OH to OH, OH to URD
Energized work
Transformer, capacitors, and switch installation
Make ready for communication structure
Primary and secondary fault repair
Maintenance
Conversion to smart grid
Manholes and vault construction
Emergency restoration
---
Here's the list of our comprehensive transmission & distribution services:
Backup Power System Installation
Power Restoration and Repair Services
---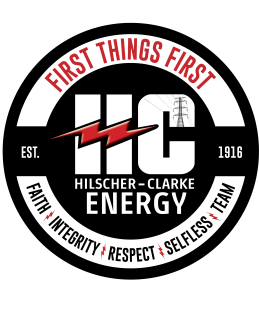 Hilscher-Clarke is licensed in:
Ohio (License # 12586)
West Virginia (License # WV053004)
Tennessee (License # 75985)
Texas (License # 804015510)
Pennsylvania
Florida (License # EC13012084)
BEGIN AT THE BEGINNING.
Expertise and experience bring you value, but nothing matters more to us than personal and professional values. At our core, Hilscher-Clarke lives to do "FIRST THINGS FIRST" as one of the top transmission and distribution companies:
Faith
Historical ROOT, Current FOUNDATION, Future COMPASS.
Integrity
Doing the right thing.
Respect
Humble consideration.
Selfless
Eliminating self preservation.
Team
Sharing strengths to achieve common goals.
Whatever your project and however we work together, you will experience core values that define who we are and how we conduct ourselves — today and every day.
Request

a Quote

All Fields Required