TOTAL CONTROL, FROM DESIGN TO IMPLEMENTATION AND BEYOND
We are your control panel builder, whether you want a full program or only construction. As one of the region's only UL 508A-listed control panel builder, Hilscher-Clarke is the industry's expert in the design and construction of industrial control panels.
From standalone machines to large, integrated manufacturing lines and control systems, we handle everything you need — including electrical automation engineering, programming, construction, installation and commissioning. Already have control drawings? We also provide panel construction-only services.
CAPABILITIES TO SOLVE ANY ELECTRICAL SYSTEMS CHALLENGE
Customized or built to your blueprints, turnkey systems or custom configurations, Hilscher-Clarke control panel builder capabilities span whatever your need in a myriad of industries and applications:
• Panel Design, Engineering and Fabrication
• OEM Builds or Private Labeling
• Installation
• Service Support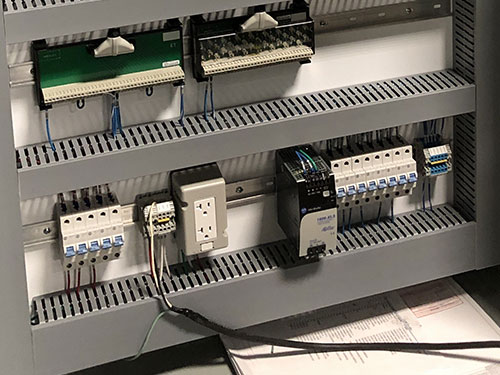 BEGIN AT THE BEGINNING.
Expertise and experience bring you value, but nothing matters more to us than personal and professional values. At our core, Hilscher-Clarke lives to do "FIRST THINGS FIRST":
Faith
Historical ROOT, Current FOUNDATION, Future COMPASS.
Integrity
Doing the right thing.
Respect
Humble consideration.
Selfless
Eliminating self preservation.
Team
Sharing strengths to achieve common goals.
Whatever your project and however we work together, you will experience core values that define who we are and how we conduct ourselves — today and every day.
Request

a Quote

All Fields Required