COMMERCIAL PROJECTS
POWERED BY HC
All the way from concept to groundbreaking to ribbon-cutting.
OUR OWN ENGINEERS TURN UP THE JUICE.
NOT EVERYONE HAS IN-HOUSE ENGINEERING. AND IT MAKES A DIFFERENCE.
We see things through. Hilscher-Clarke commercial electrical contractors are actively involved in every aspect of our commercial projects, from start to finish, concept to implementation. They're good listeners, too. Your thoughts and needs get transformed into a real store or hotel or data center that's faithful to your imagination and your requirements.
Together with a team of Hilscher-Clarke commercial electrical contractors, who are experts in everything from estimating, project management and building information modeling (BIM) to safety, manufacturing and site supervision, they find budgetary and energy savings, while preemptively solving problems and removing complications.
Meet Your Hilscher Team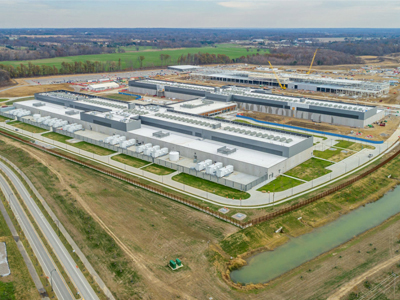 HC brings the hp — and with handling to spare.
Hilscher-Clarke serves you best by delivering the perfect balance. Plenty of horsepower plus an abundance of responsiveness. You get strength and experience tempered with safety and integrity.
---
We have a history of proven performance in all categories of commercial projects:
Churches
Data Centers
Fire/Storm Restoration
Healthcare
Hotels
Institutional Buildings
Offices
Retail Space
Schools
Stadiums
---
You choose how you use our expertise and capabilities:
Bid-Build: Our dedicated estimators provide competitive pricing based on your plans and specifications, as well as any cost-saving opportunities. Then, our project management team ensures the project is completed to exceed your expectations and stay within budget.

Design-Build: Our commercial electrical contractors work directly with the architect to manage your job from design to final installation. This streamlines the project delivery timeline and ensures against unexpected costs.

Design-Assist: Our project managers work alongside the owner, architect and engineer of record to assist in the design and development of construction plans. This helps address any concerns early in the process, while reducing the time and cost spent to complete your job.
---
Here's the list of our comprehensive commercial services:
Code deficiency corrections
Data center and computer room power systems
Electric heat trace (installation and service)
Energy management system (design, installation and service)
Fire alarm systems (design and installation)
Freeze protection
Generators (design and installation)
HVAC and freezer equipment connection
Ice and snow melting
Interior/exterior lighting (design and installation)
Lighting upgrades
Parking lot/street lighting (design and installation)
Pole base installations
Power circuit extensions
Power conditioning transformer (installation and service)
Power distribution
Power transformers
Trenching and underground electrical installation
Uninterruptible power supplies (UPS)
Utility services
View Our Portfolio of Projects
BEGIN AT THE BEGINNING.
Expertise and experience bring you value, but nothing matters more to us than personal and professional values. At our core, Hilscher-Clarke lives to do "FIRST THINGS FIRST":
Faith
Historical ROOT, Current FOUNDATION, Future COMPASS.
Integrity
Doing the right thing.
Respect
Humble consideration.
Selfless
Eliminating self preservation.
Team
Sharing strengths to achieve common goals.
Whatever your project and however we work together, you will experience core values that define who we are and how we conduct ourselves — today and every day.
Request

a Quote

All Fields Required