Building Information Modeling (BIM)
Improve speed and efficiency on the job site.
Install your electrical system for your electrical engineering projects quickly and efficiently with prefabrication and building information modeling (BIM) services from Hilscher-Clarke.
We offer a wide range of prefabrication and construction services, from conduit bending to the full utilization of construction software programs to increase speed and efficiency on the job site.
Our manufacturing department can deliver layouts and materials per room, meaning electricians can immediately start the installation process on day one. We also use BIM 360 on our projects, allowing field personnel to share, notate and edit documents with others.
Full list of building information modeling services:
Project Visualization Using 3D Modeling
Improve Team Collaboration
Mitigate Risk with Clash Detection
Facilitate Prefabrication
Improved Timelines and Efficiency
As-Built Models / Drawings
Faster, More Accurate Layout Using RTS (Robotic Total Station)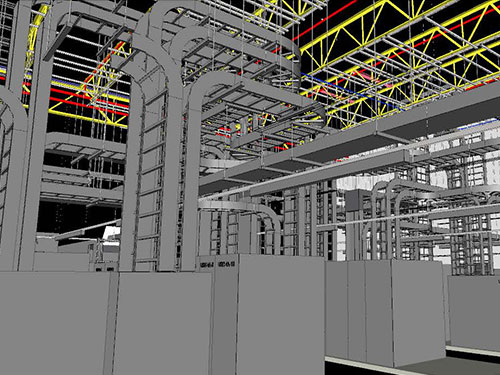 BEGIN AT THE BEGINNING.
Expertise and experience in building information modeling brings you value, but nothing matters more to us than personal and professional values. At our core, Hilscher-Clarke lives to do "FIRST THINGS FIRST":
Faith
Historical ROOT, Current FOUNDATION, Future COMPASS.
Integrity
Doing the right thing.
Respect
Humble consideration.
Selfless
Eliminating self preservation.
Team
Sharing strengths to achieve common goals.
Whatever your project and however we work together, you will experience core values that define who we are and how we conduct ourselves — today and every day.
Request

a Quote

All Fields Required