Upstream, midstream or downstream.
If you work in the oil and gas industry, Hilscher-Clarke is a name you can trust for electrical power contractors. Ohio's Utica Shale is in our backyard and our electrical power contractors know it better than any out-of-state crew ever could.
With nearly 50 years of oil and gas experience, we're an efficient, local resource that's able to meet all of your electrical engineering and contracting needs.
Our familiarity working on oil and gas equipment means our electrical power contractors are proficient at installing, calibrating and monitoring your sensitive meters and instrumentation. We're also affiliated with the top names in electrical commissioning, including the Electric Power Research Institute (EPRI).
Best of all, our installation and repair services are backed by 24-hour emergency service and support. You won't get that from an out-of-state crew.
FULL LIST OF OUR ENERGY SERVICES:
Fire and gas detection
Lighting
Power distribution
Emergency backup and UPS systems
Variable frequency drives
Roto-phase applications
Flow, pressure, temperature and moisture instrumentation
Automated valve operators
Thermal oxidation, dehydration and separator equipment
Tank farms
Cathodic protection
Panel design and fabrication
RTU software development and integration
Scada remote site communications and telemetry
Data acquisition
Camera systems
Fiber networks
Well pad and gathering sites
Utility service coordination
High voltage service, design and installation
Heat trace - design and installation
Gas chromatograph systems
Solar power
Vapor recovery units
Instrumentation and control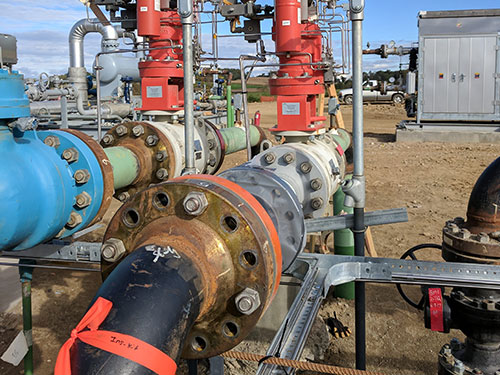 BEGIN AT THE BEGINNING.
Expertise and experience bring you value, but nothing matters more to us than personal and professional values. At our core, Hilscher-Clarke lives to do "FIRST THINGS FIRST":
Faith
Historical ROOT, Current FOUNDATION, Future COMPASS.
Integrity
Doing the right thing.
Respect
Humble consideration.
Selfless
Eliminating self preservation.
Team
Sharing strengths to achieve common goals.
Whatever your project and however we work together, you will experience core values that define who we are and how we conduct ourselves — today and every day.
Request

a Quote

All Fields Required