MORE THAN A TEAM;
MORE LIKE A FAMILY.
When we turn on the juice, it doesn't come from electrical power. It's all people power. Hilscher-Clarke's electrical engineering contractors are different. On purpose, because we live and work in service to our values.
IT STARTS WITH THE PEOPLE …
If you ask a customer what they think about first when they hear the name Hilscher-Clarke, they won't talk about trucks or equipment or technology or tools. They tell us it's the people — people with a deep sense of values.

Every day, we wake up to do the right thing in the right way the first time. "FIRST THINGS FIRST" is about that abiding dedication, as well as our core values of Faith, Integrity, Respect, Selfless and Team.

So much more than the sum of five words, this is how we live.
Meet Your Hilscher Team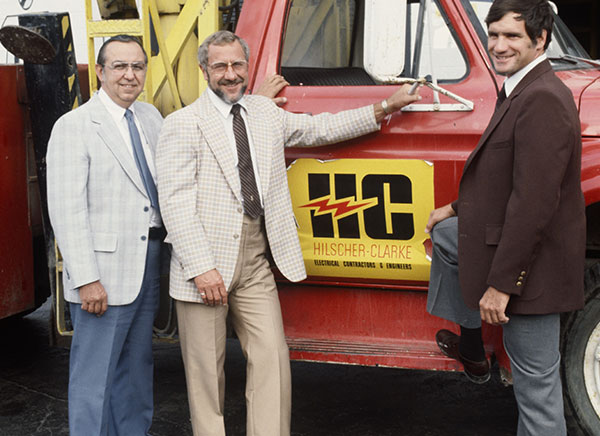 OUR CORE VALUES.
Expertise and experience bring you value, but nothing matters more to us than personal and professional values. At our core, Hilscher-Clarke lives to do "FIRST THINGS FIRST":
Faith
Historical ROOT, Current FOUNDATION, Future COMPASS.
Integrity
Doing the right thing.
Respect
Humble consideration.
Selfless
Eliminating self preservation.
Team
Sharing strengths to achieve common goals.
Whatever your project and however we work together, you will experience core values that define who we are and how we conduct ourselves — today and every day.
A HISTORY OF ELECTRICAL CONTRACTOR LEADERSHIP.
For more than 100 years, individuals and businesses across Ohio have trusted Hilscher-Clarke's electrical engineering contractors to deliver electrical construction, engineering and testing of the highest workmanship. We're a regional leader in electrical engineering and contracting services, serving commercial, industrial, specialty and residential customers across Ohio, Pennsylvania, Indiana and West Virginia.

Our team is committed to delivering expert craftsmanship for every job — helping you complete your project on time, on budget and up to code. With more than 100 years of experience, we can do it all, including:

For more information, visit the Services page of our website or contact us at (330) 452-9806 to learn how we can help with your next project.


SOLID GROWTH FROM DEEP VALUES.
For more than a century, Hilscher-Clarke has provided electrical engineering, automation, testing, data, voice and video services to our customers, all guided by values. We attribute our growth — now serving a broad range of industries, including manufacturing, oil and gas, health care and retail — to that singular commitment.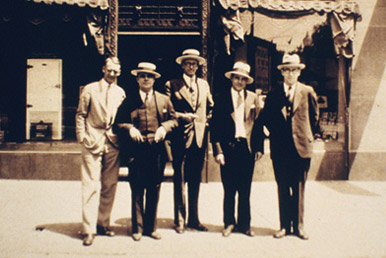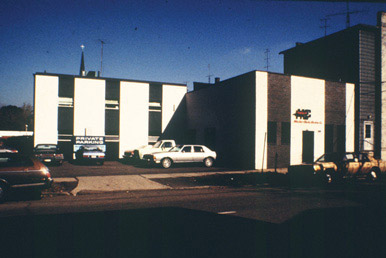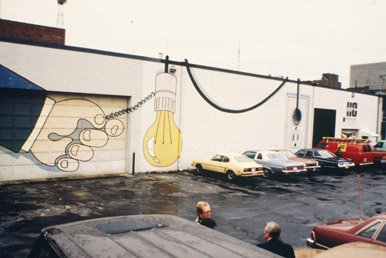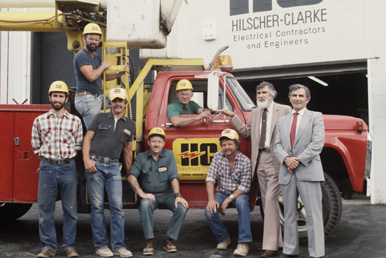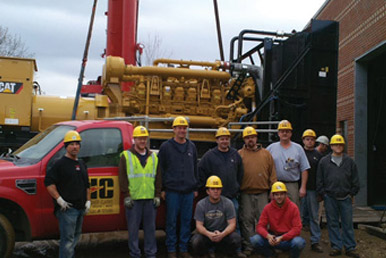 John Fether is appointed President/CEO of Hilscher-Clarke.
The acquisition of Cochran Electric in Powell, Ohio leads to the launch of Hilscher-Clarke's Columbus office.
Hilscher-Clarke restructures its executive team in response to recent and anticipated growth. Scott Goodspeed is named CEO, John Fether is appointed president and Jeff Floyd is promoted to COO.
The Wintersville office expands, relocating to Toronto, Ohio.
Hilscher-Clarke opens its Wintersville, Ohio office to better serve its growing customer base in southeastern Ohio. The acquisition of Wolgamott Electric in Massillon, Ohio, leads to the launch of Hilscher-Clarke's residential electrical services.
Hilscher-Clark opens an office in Tallmadge, Ohio, expanding its business in the Akron area. The company enters into partnership with Mid-City Electric, forming the operating company MCHC Power Solutions, LLC to jointly serve the central Ohio market. Ron Becker steps down as CEO, leaving Scott Goodspeed to operate the company as president. John Fether is promoted to COO.
Steven Chumney is named vice president of commercial operations and John Fether is named vice president of industrial operations. The AET and industrial specialties divisions are combined to form Hilscher-Clarke's advanced testing division. The CTC and TeleData divisions are combined to form the data, voice and video division. ET Electric Company, LLC is divested to better align resources.
Hilscher-Clarke acquires ET Electric Company, LLC, in Toledo, Ohio. The addition expands the company's regional presence and offers new services, such as traffic signalization and line/highway work. CTC Technologies, LLC is founded to expand services into the healthcare and construction markets by offering nurse-call and other low-voltage technologies.
William Henne retires and Ron Becker becomes CEO. Scott Goodspeed is named president and COO. Barbara Zwick is appointed as CFO and treasurer of the board. Hilscher-Clarke founds Advanced Electrical Testing (AET) and Preventative Maintenance, LLC, to offer infrared thermography and other preventative maintenance programs.
Hilscher-Clarke reaches a corporate milestone, with the majority of the company's ownership being held by its current management team.
State Electrical Engineering Company, LLC (SEEC) is formed as the first additional operating company of Hilscher-Clarke to provide full design and engineering services.
Hilscher-Clarke acquires Borden-Kircher Electric, located in Coshocton, Ohio.
Bill Clarke and Donald Colaner retire, but continue to serve on the company's board of directors. William Henne is named President.
Donald Colaner is named President to succeed Bill Clarke, who is named Chairman of the Board.
Bill Clarke assumes the presidency when his father, Roy Clarke, retires.
Roy Clarke becomes president of the company after Walt Hilscher passes away.
Hilscher-Clarke Electric Company is incorporated. Walt Hilscher and Roy Clarke transfer the assets of their partnership to the new corporation
Walt Hilscher and Roy Clarke purchase State Electric and change its name to Hilscher-Clarke Electric Company.
State Electric becomes a member of the National Electrical Contractors Association (NECA).
Keuhn-Wilson Electric changes its name to State Electric.
Wilson Electric and Kuehn Electric merge to become Kuehn-Wilson Electric.
HERE TO SERVE YOU.
Meet the Hilscher-Clarke leadership team, who build everything we do around your needs.